Insights Blog
Jan 17 / 2017
Overcoming Your Cloud Migration Worries With Hybrid Cloud
dennis.allio@workstate.com (Dennis Allio, Group President, Cloud Technology Services)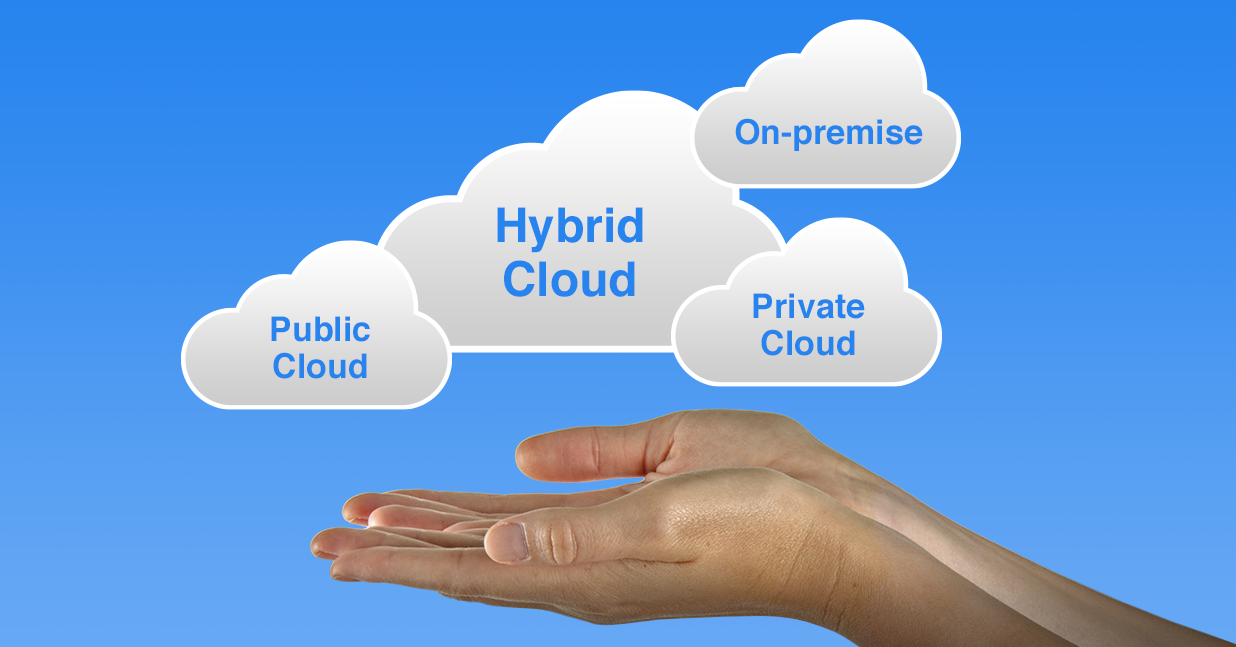 In the past few days, I was reminded twice – once by a Cloud Shift friend and advocate, and a second time by a fellow cloud migration consultant – that we do not mention hybrid cloud on our website. I take feedback like this seriously, and as a result, I wanted to share a few thoughts on hybrid. The concept and practices surrounding it can help you break down many barriers, or worries about, starting your cloud migration.
What is Hybrid Cloud Computing?
Hybrid has a number of different definitions, but in general, most people characterize it as any combination of on-premise, public cloud, or private cloud environments. Cloud purists would likely say only the cloud environments (public and private), used together, are a "true" hybrid. The real definition doesn't matter as much as the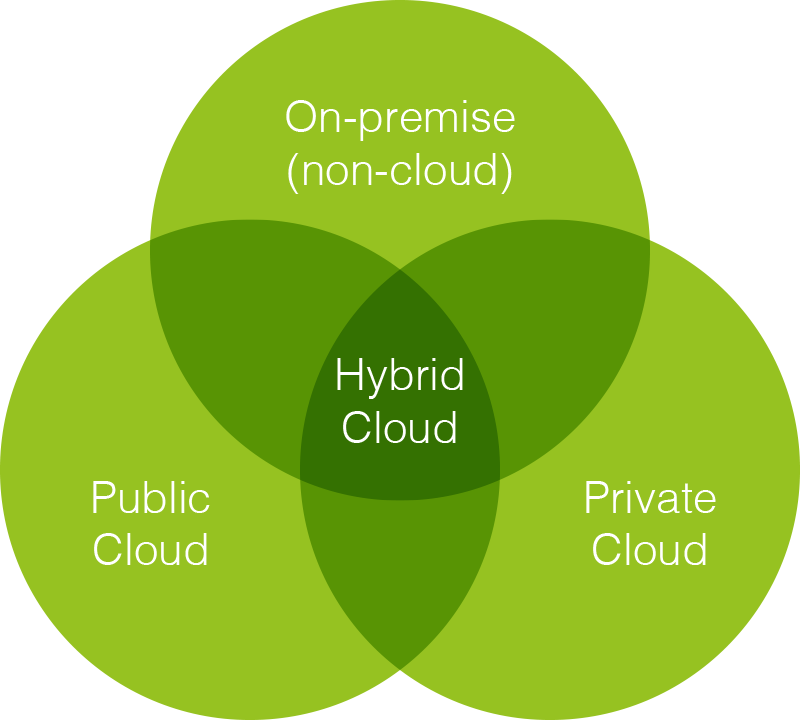 concept of hybrid, which is an empowering pathway to gaining cloud benefits. It's the super-beneficial gray area between an all-public cloud, an all-private cloud, or an all-on-premise, non-cloud, computing environment (as seen in the darker green areas of our Venn diagram here).
I could spend a lot of time describing different types of hybrid cloud computing, but this is an area where case studies, white papers and information in general abound. At the end of this post, I've included links that you may wish to explore.
Why Is Hybrid Such a Useful Concept?
The reason hybrid adoption has exploded in recent years is because it enables you to focus on cloud computing services in a way that fits your business needs. If you want to reap many of the clear benefits of the cloud, a hybrid model lets you accomplish new feats such as:
Focusing on specific business needs. For example, a merger of two companies, one cloud, and one on-premise, could be severely limited or even crippled if forced to adopt the other model immediately. A hybrid model can smooth this merger.
Quickly adopting new compute architectures for new development, while migrating your legacy systems in a thoughtful manner.
Meeting compliance or regulatory requirements that may require on-premise physical safeguards of data while allowing you to innovate in other areas.
Addressing a poorly performing, yet mission critical, legacy application with cloud resources until it can be rebuilt, replaced or sunsetted.
Adding new cloud capabilities to existing applications, such as world-class Identity and Access Management, or machine-learning-powered information processing.
Typically, CEOs make the decision that an organization will "go to the cloud." Hybrid computing will allow everyone tasked with making that happen to make real, focused, practical hybrid decisions about how they can turn that vision into a reality. This understanding, that hybrid cloud is still cloud computing, is how barriers are knocked down and fears are overcome.
As you can tell, we do believe hybrid cloud is very important – so why don't we mention the term on our website? This is not an oversight as much as it is a natural part of the work we do integrated into our Cloud Shift practice. In fact, only companies designed to be cloud-based – such as Software as a Service (SaaS) or single-application organizations – will escape the inevitability of a hybrid cloud environment. Most cloud migrations include some element of hybrid cloud!
That said, here we acknowledge that indeed hybrid cloud is not only something we embrace, and offer in our practice, but also that we're listening, and will soon enough be incorporating the term more explicitly in our Cloud Shift content.
In the meanwhile, if you're interested in Hybrid Cloud, here are a few resources to check out:
Learn more about starting your cloud migration with our FREE eBook.
Sign up for
Email Updates